KLinvest
---
»Experience, proficiency, quality, and creativity.«
Our company takes your wishes from concept scheme to a fully functioning whole. Together with our colleagues, which come from various professional fields, we provide a complete service, which consists of drawing up project documentation, acquiring permits (e.g. Building Permit, Use Permit, legalization of illegally built structures), construction oversight, and engineering.
About us
Our goals
---
»Satisfaction, aesthetics and functionality.«
At KLinvest we bring together contemporary architecture, quality materials and efficient performance and put them within a reasonable time and financial frame. Our goal is to create aesthetic and functional structures, which will bring joy to our business partners, through cooperation.
Construction oversight

Overseeing construction, trade and installation work throughout the building process enables us to meet the set time management goals and stay within the lines of the financial plan.

Architecture and design

A thorough understanding of architecture plays a crucial role in achieving the goals we set in design and sustainability, both as individuals and as a society.
Urbanism

Urbanism represents the achievement of harmony between urban structures and the already existing nearby elements of the environment, as well as the consideration of environmental and other agreed-upon limitations.

Tradition

Experts with years of experience in fields such as construction, architecture, and management of construction investments.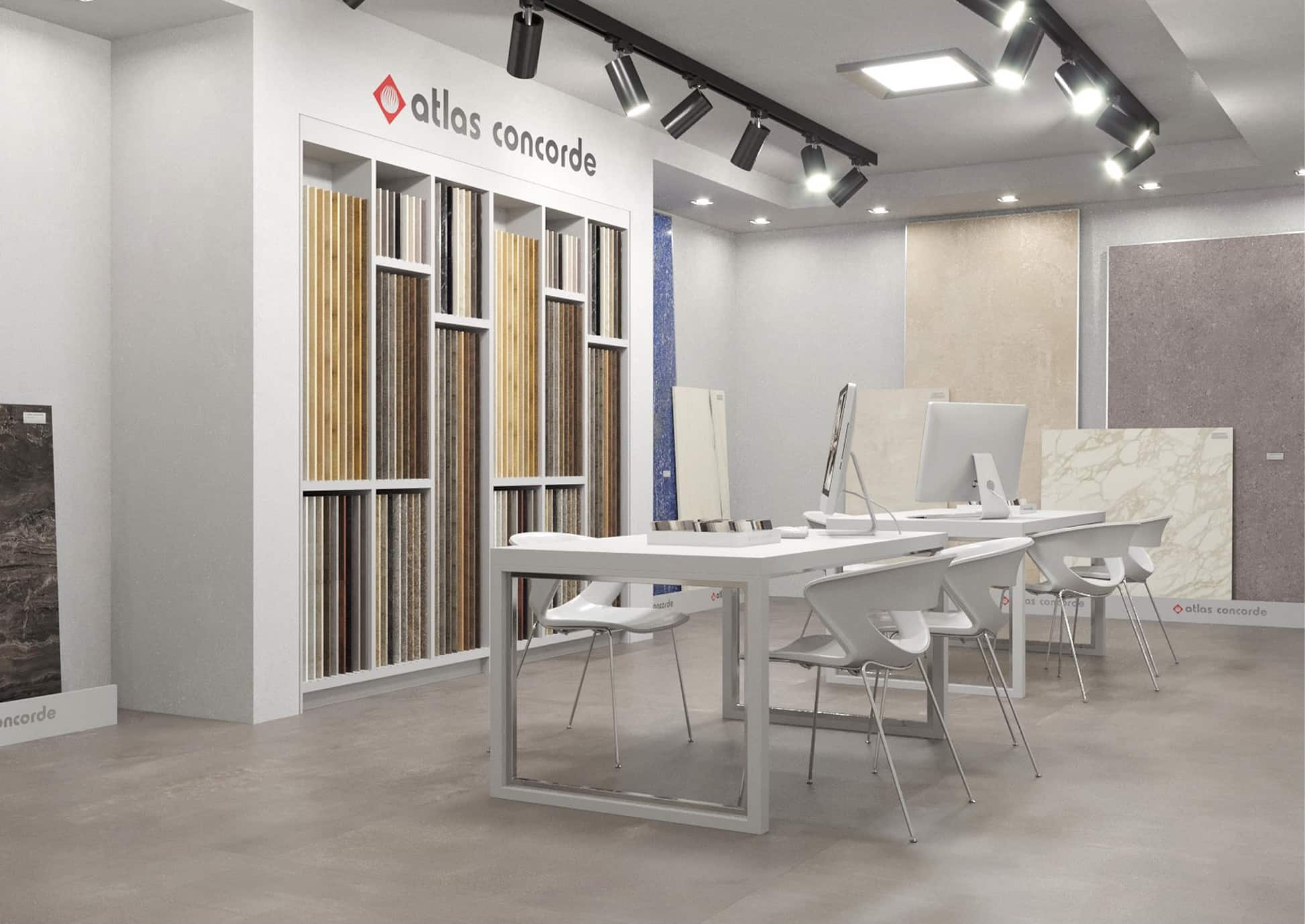 Atlas Concorde Promo Salon
---
Atlas Concorde is one of the leading manufacturers of ceramics in the world. Exquisite product quality, innovation, and technical perfection make them the ideal partner for any architectural demands. You are welcome to visit their showroom at Jelenčeva ulica 1 (entrance C1) in Kranj, Slovenia, and marvel at the extraordinary selection of exclusive ceramics.
For a visit of the promo salon, call +386 41 436 037

More about Atlas Concorde Promo Salon
Visualisation
---
When creating the architectural scheme of a project, space awareness is extremely important. That is why we use advanced tools to present architectural solutions which help our investors visualize living and working in the spaces we design for them.
View Gallery